| | |
| --- | --- |
| | MULTILAYER DIEHEADS |


Compact dies designed for any number of layers or coating producing tubular parisons.

Applications are for blowmoulding, coating or tube extrusion lines.

A ring stack system is used with individual distribution rings for each layer. The cardiod uniform gap distribution system design is calculated from the rheological properties of the polymer and the desired mass flow rates.

All connecting parts to the individual extruders are included.

Drawings can be supplied in AutoCad form or arrangements made for manufacture.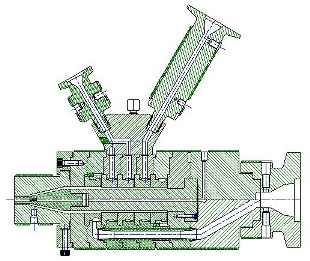 Typical tube extrusion multilayer diehead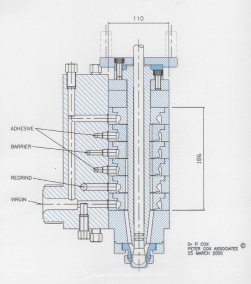 Typical blow moulding multilayer diehead
E-Mail Peter Cox Associates